Biosource Baits is a scientifically-backed, British-made brand serving the fishing industry. Their amino-acid bait products are the result of nearly 20 years of research and development.
The challenge
Biosource Baits' champion product, Impulse, is designed to help anglers attract more fish – and induce those fish to bite. In much the same way, BioSource Baits needed a brand and ecommerce experience that would stand out and attract their customers – and persuade them to try Impulse for themselves.
Biosource Baits' brand design needed to reflect the cutting-edge science that makes their products so powerful. They needed an ecommerce website that would reflect the quality and innovation of Impulse, as well as enabling international expansion further down the line. Shopify was selected as the platform that would best help Biosource Baits to achieve these goals.
As they entered into the competitive UK fishing market, BioSource Baits knew they would be going up against a number of established competitors: SEO would be key to their digital marketing success.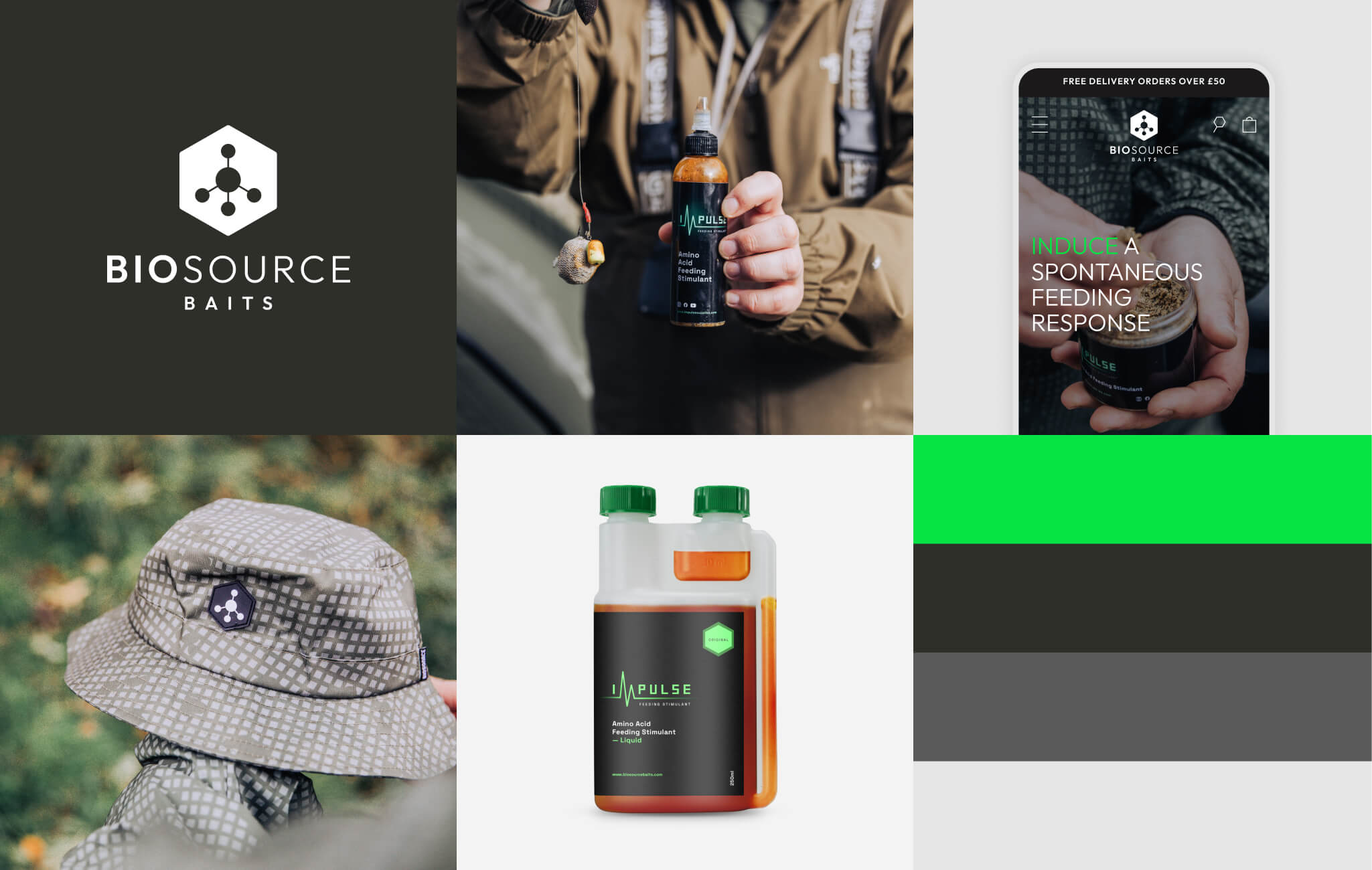 "The packaging has been designed to ensure the products not only stand out on the shelves, but also communicate the quality and effectiveness of each product"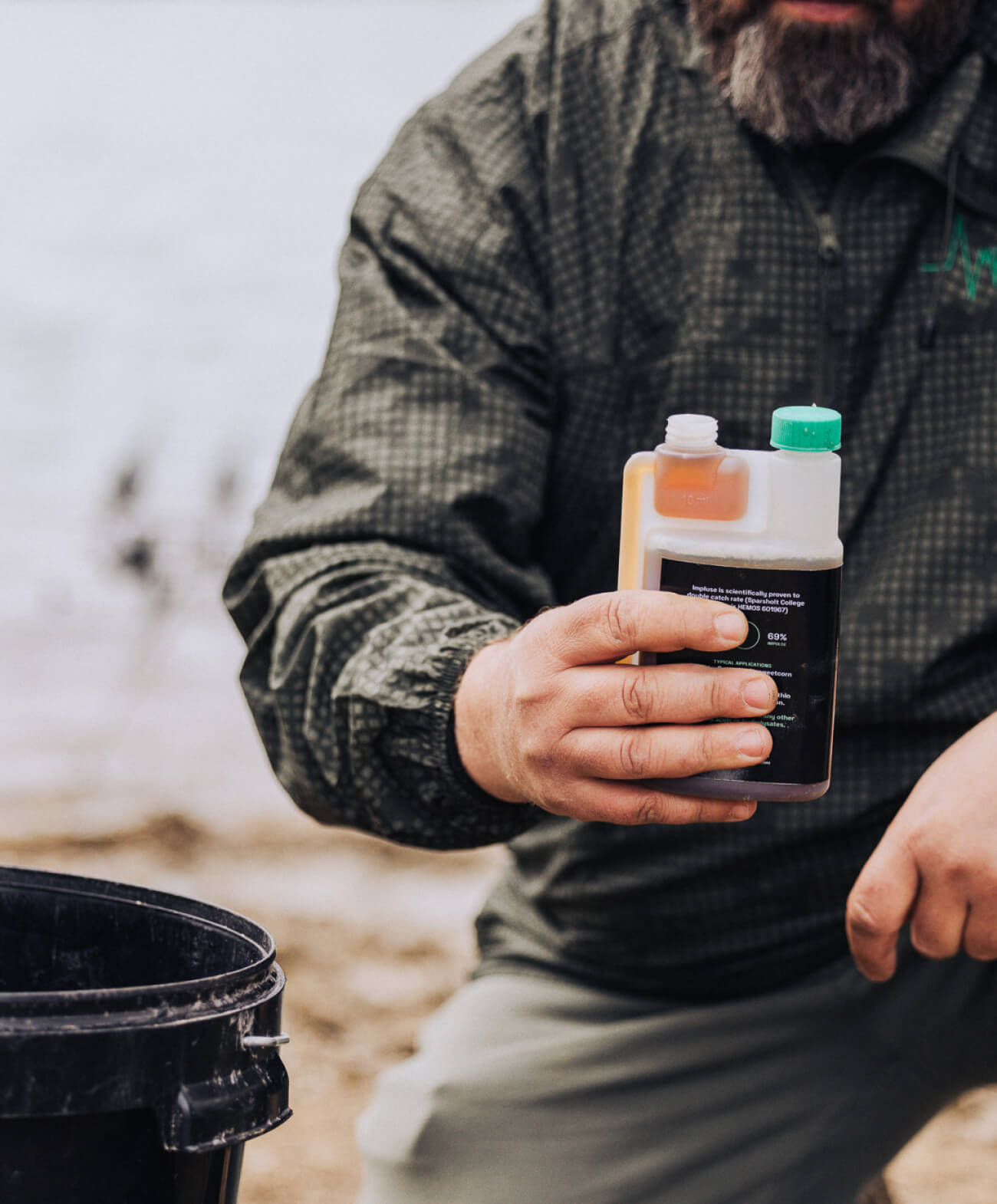 Photography & Video production
PR, social media and niche influencers were key to the launch of the Impulse product and the updated BioSource Baits brand. In addition to a fresh design and up-to-date ecommerce site, they needed relevant, professional imagery and video content that would reflect the expertise of the brand and could be used across all mediums.
We worked with BioSource Baits to attend a series of shoots at Linear Fisheries in Oxford to capture images and video snippets that tell the story of BioSource Baits.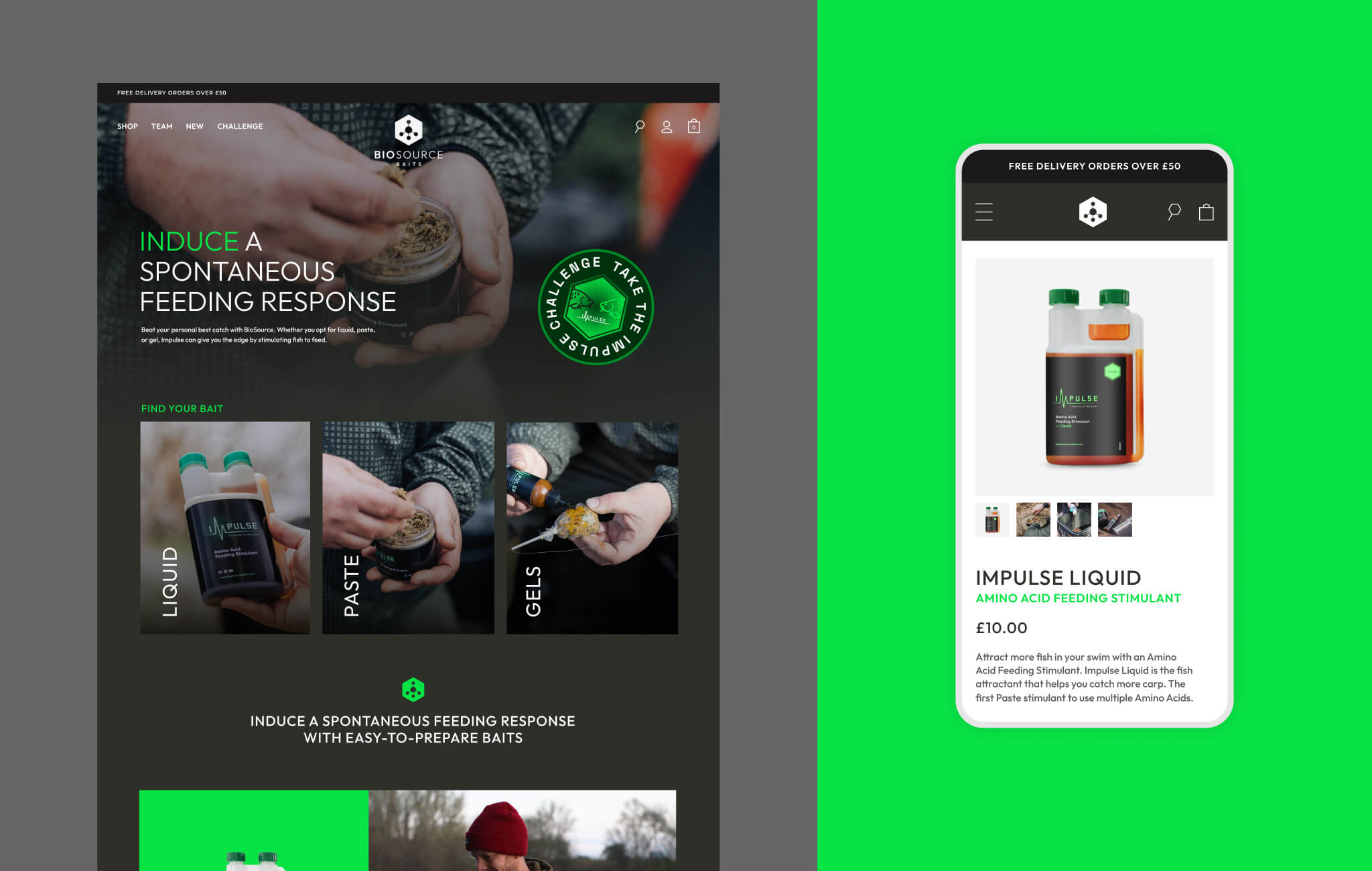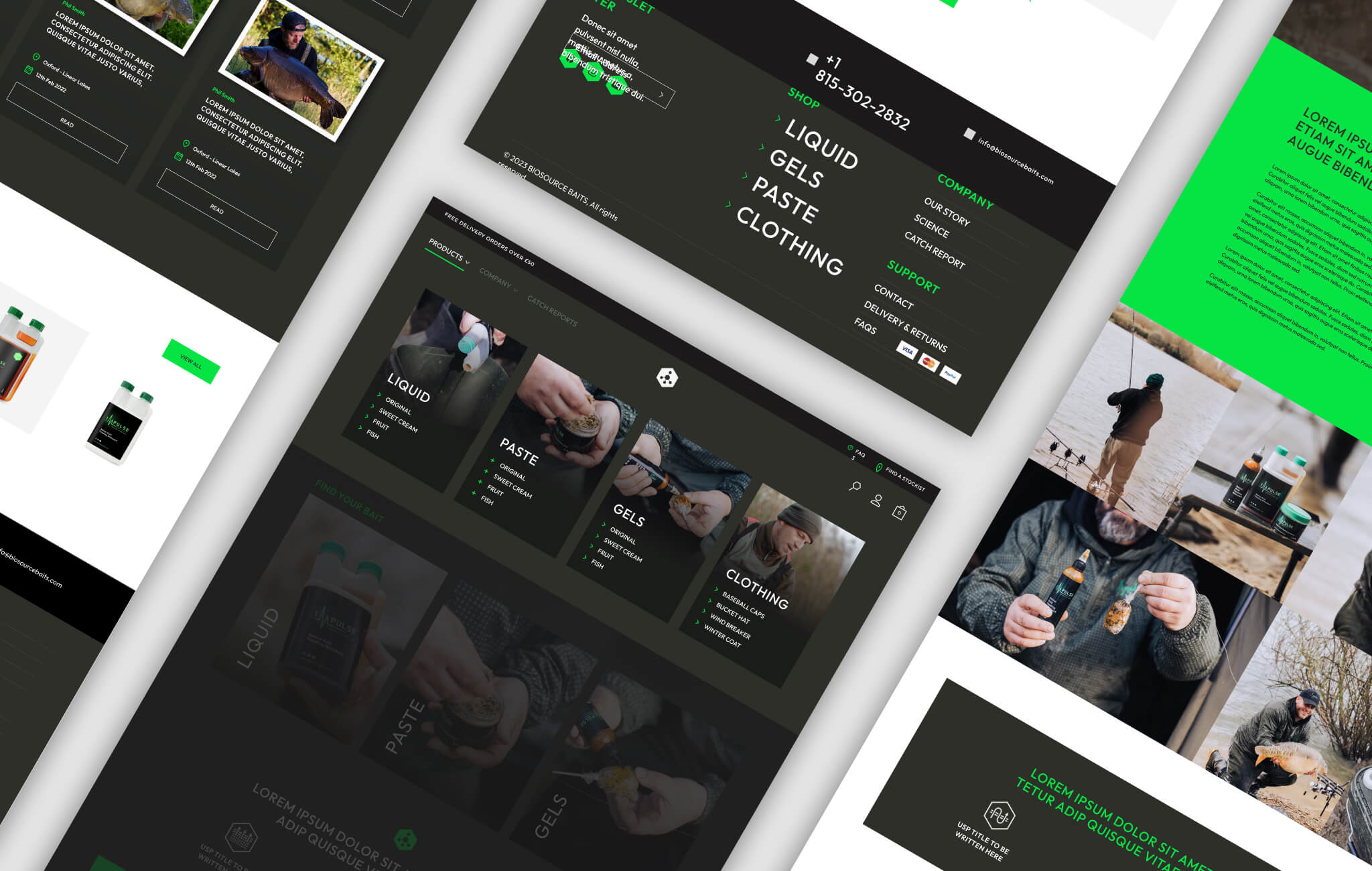 The solution
We updated the BioSource Baits brand with a slick, modern design that reflects the scientific nature of the Impulse product.
We also developed a bespoke Shopify theme and website design to showcase Biosource Baits' products, demonstrate their expertise in the fishing sector, and simplify the ecommerce experience – making it easier than ever for shoppers to click 'Buy.'
We built the website from the ground up with a focus on search strategy. From an initial keyword audit, to baking technical SEO into every aspect of the site, to SEO focused copywriting on key pages, BioSource Baits now have a strong SEO foundation, and a long-term strategy for growth.
As well as the website and brand design, we shot original photo and video for BioSource Baits, including both lifestyle and product shots for use across the website, social media channels and in the press.
"Design Junkie brought our website to life, capturing the essence of our brand with their artistic touch. Their ability to understand our unique vision and translate it into a seamless online experience was truly impressive.
Their product photography work was equally outstanding, making our products look incredibly enticing. What makes Design Junkie stand out is their blend of professionalism and approachability. They were responsive and easy to collaborate with throughout the project."
Mark Smith
Co-Founder, BioSource Baits
Deliverables